Limil
Admin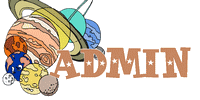 Kohai

: Chibi Buri


Leader

: Uchuu! Project


Units

: Chikyuu Musume, Mercuryz Koubou & Momoiro4


Posts

: 390


Join date

: 2011-10-25


Age

: 21


Location

: France


Subject: I wanna create my unit! / Je veux créer mon unit! Mon Feb 27 2012, 16:17

---

You wanna create your unit? So please, complete this
Tu veux créer ton unit? Alors remplis ce formulaire

♪ Can you or one of the members do your own mixes or should you ask someone?
♥ Peux-tu faire toi-même tes mix ou dois tu demander à quelqun de le faire?

♪ Who are the members of this unit?
♥ Qui sont les membres de cette unit?

♪ You should accept this rules :
♥ Tu dois accepter ces règles :

- If you're an Idol, you should be represented by your Idol in your covers.
Ex : Himi-chan is Mercuryz Koubou's Natsuyaki Miyabi. So, in her covers, she should be Natsuyaki Miyabi.
- Si tu es une Idol, tu dois être représenter par ton Idol dans tes covers.
Ex : Himi-chan est Natsuyaki Miyabi dans les Mercuryz Koubou. Donc, dans ses covers, elle doit être Natsuyaki Miyabi.

- You should do singles with B-faces and albums.
- Tu dois faire des singles avec des B-faces et des albums.