Sayumi
Admin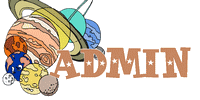 Senpai

: Momoko


Leader

: Momoiro4


Units

: Chikyuu Musume, Momoiro4 & Yuujin Galaxy


Posts

: 344


Join date

: 2011-11-15


Age

: 19


Location

: Cavite, Philippines ♥~♥~♥~♥~♥~♥~♥~♥~♥~♥~♥~♥~♥ NOTE: I'm actually a 12-year old high school student!! ~^^~


Subject: DANGER : OUR FORUM Thu Jan 19 2012, 09:12

---

FIRST OF ALL, I DON'T KNOW IF THIS IS TRUE BUT I SAW THIS POST ON A FAN PAGE OF HELLO! PROJECT IN FACEBOOK...




Let us all be aware:
SOPA stands for 'Stop Online Piracy Act' so you can tell what sites its aiming at.

If this bill gets passed, the US Government has the right to take down any website for violating copyright at once.

Sites like YouTube, Flickr, Tumblr, Wikipedia, news sites, fan sites, etc... , would all get in trouble....
Which would censor most of the US websites.

In short:-

NO FREE MUSIC
NO PHOTOS
NO VIDEO STREAMING
NO WIKI
NO YOUTUBE

Though we could be still thankful that H!P and UFA has official
websites, still, if this bill gets passed, we would be able to enjoy
anymore what we're enjoying right now since even official websites don't usually upload other videos like TV performances, etc...
There is a petition on Google saying: "End piracy,not liberty"

Please go sign it.


Sayumi
Admin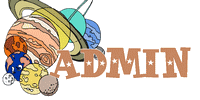 Senpai

: Momoko


Leader

: Momoiro4


Units

: Chikyuu Musume, Momoiro4 & Yuujin Galaxy


Posts

: 344


Join date

: 2011-11-15


Age

: 19


Location

: Cavite, Philippines ♥~♥~♥~♥~♥~♥~♥~♥~♥~♥~♥~♥~♥ NOTE: I'm actually a 12-year old high school student!! ~^^~


Subject: Re: DANGER : OUR FORUM Thu Jan 19 2012, 09:17

---

*Gomenasai.. I was just worried
Limil
Admin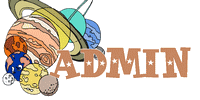 Kohai

: Chibi Buri


Leader

: Uchuu! Project


Units

: Chikyuu Musume, Mercuryz Koubou & Momoiro4


Posts

: 390


Join date

: 2011-10-25


Age

: 21


Location

: France


Subject: Re: DANGER : OUR FORUM Thu Jan 19 2012, 15:35

---

I think this is just a facebook rumour :3
Sponsored content

Subject: Re: DANGER : OUR FORUM

---